Angels' Arms is a St. Louis based non-profit dedicated to providing and supporting loving homes for foster children by keeping brothers and sisters together within a nurturing family until a forever home is found.
Every year, Angels' Arms works with Dierbergs, Hilton Frontenac Hotel and some of the leading restaurants in the city to put on one of their largest annual fundraising events, Sip and Savor.
In 2018, EightOne Creative worked with Angels' Arms to develop a whole new brand experience for their 6th annual event. The project included print and display marketing, web and social media graphics and most importantly, a new logo to be used on everything from marketing to packaging and tote bags.
The main goal was to create a distinct logo to provide consistency and familiarity from year to year, which allows the other design elements and color palette to change and remain fresh.
EightOne Creative has had the opportunity to work on the Sip and Savor design and marketing materials every year, since 2018.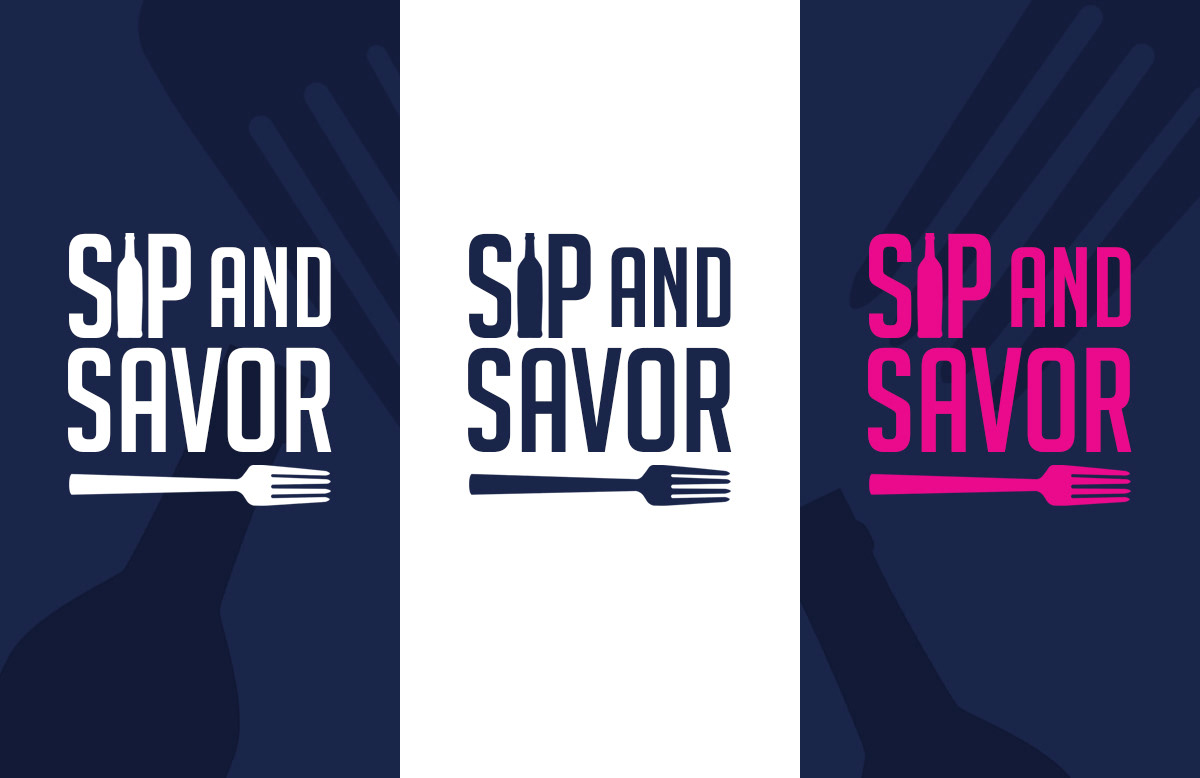 In 2020, Angels' Arms was celebrating its 20th anniversary and the 8th annual Sip and Savor event, which was set to be the largest to date.
The design and marketing elements were complete and then COVID-19 hit. Angels' Arms quickly began working on changing the event to adhere to all of the new restrictions on in-person events and settled on a virtual event that allowed people to still enjoy great food and beverage offerings from St. Louis area restaurants from the comfort of their home while still supporting the organization.
The challenge for EightOne Creative was to update all of the marketing materials to reflect the change to a virtual event last-minute without losing the design elements that had already been finalized.
The new marketing resonated with their target audience and got the message out that the event was still taking place. Sip and Savor ended up being just as successful as previous years in terms of money raised for the organization.