A minimal set of 106 custom iOS app icons inspired by the brand Off-White.

 Comes with 7 wallpapers and 2 colorways - black and white. Your purchase gets you access to any future updates or additions. Future updates will be sent to your email with a link to download the new files. 
Full instructions can be found below.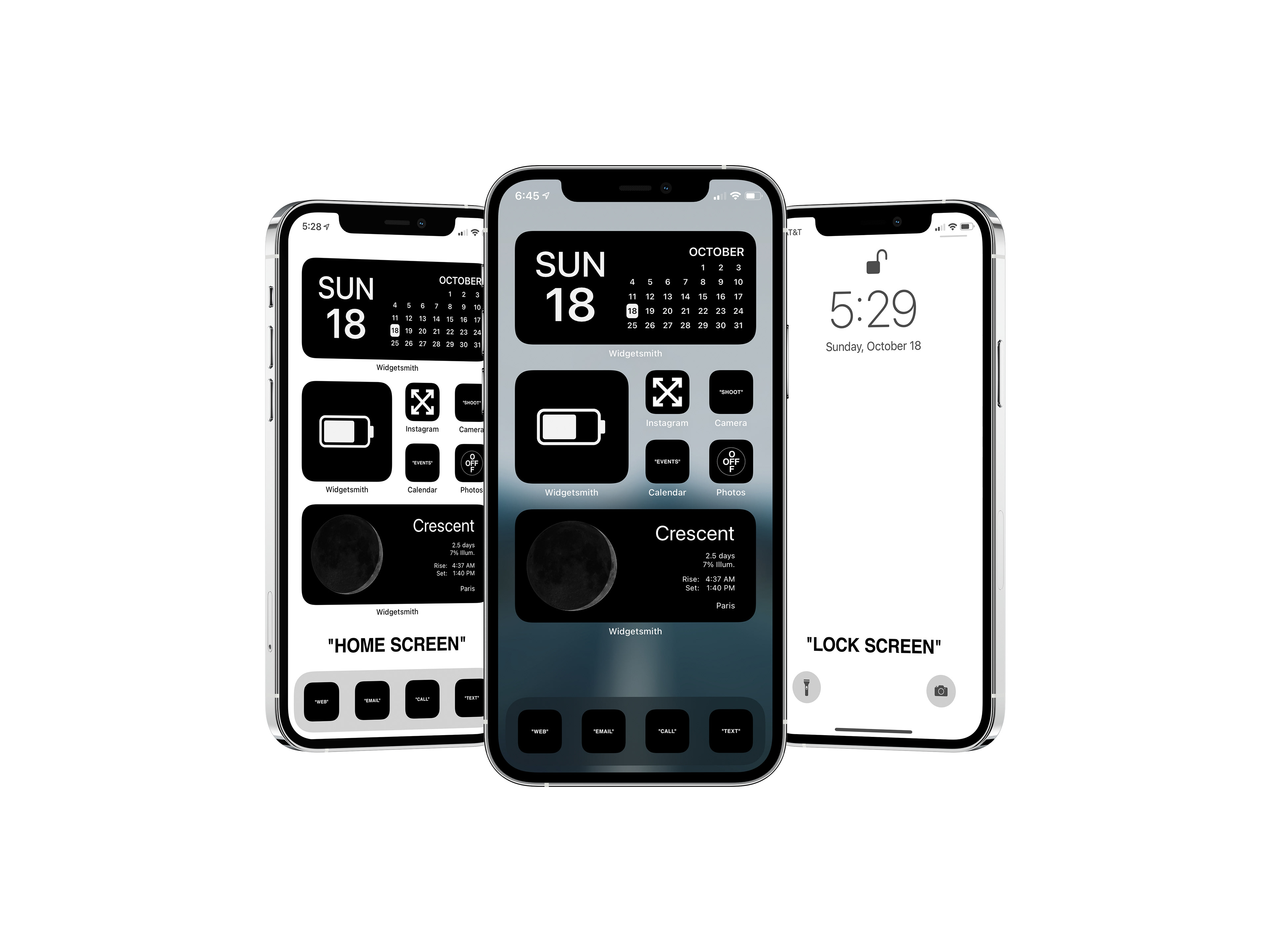 Step 1:

Download the assets and save the images to the Files app
Step 3:

Install the Shortcuts app if you haven't already
Step 4:

Follow the step-by-step guide below
Update 12/14/20

:

With

 

iOS 14.3 installed, it makes it easier and quicker to launch apps with custom icons from the Home Screen. When opening an app that has a custom icon created using Shortcuts, it is no longer routed through the Shortcuts app and is instead able to open just like the native app. 
Update 3/17/2022

: With iOS 15.4 installed, you can get rid of the notification banner with a simple automation in the Shortcuts app. Check out the video here.

*Note: you only need the first automation mentioned in the video if you're on iOS 15.4. Disregard the other two. You will still need to change the notification setting in Screen Time mentioned at the end of the video.